Carl van Blerk's idea is to get all the municipalities in the district involved and that the Garden Route Food Pantry will distribute the food across the whole region.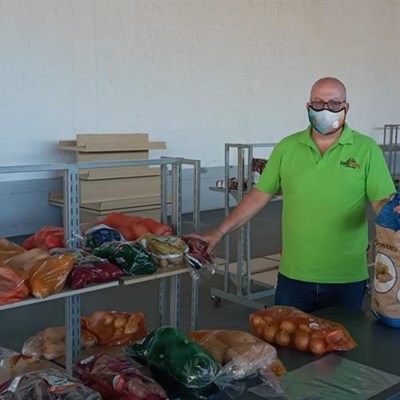 GARDEN ROUTE NEWS – Plans are on course to officially launch the Garden Route Food Pantry next month.
The Food Pantry is being established to serve all the B-municipalities in the area by sourcing and coordinating distribution of essential food products to communities in need. The facility is already up an running and has been open since the middle of December.
A delegation from the Garden Route District Municipality (GRDM) visited the premises of the pantry in George last Thursday, 21 January.
The force behind its establishment and now the manager, Carl van Blerk, said this has been a dream for him for close to a decade. He has been involved in community work through the Lions organisation in George for about 15 years and food security is a passion for him.
This is also where he saw that feeding projects are not really sustainable. They feed people every day, and the next day the people are just hungry again.
"I believe we need something like a pantry that looks at long-term sustainable solutions. It [supplies] food relief, garden projects, and sustainable but healthy nutritional food." He said the quality of the food is also important.
Van Blerk said Covid played a role in the sense that it created an opportunity for people to realise how important nutritional food is. "It created a focus on what we are doing," he said.
When he started to approach private businesses, they were willing to donate money that can be used for food, but not for running a facility. This created a challenge because a project like this requires a building and staff.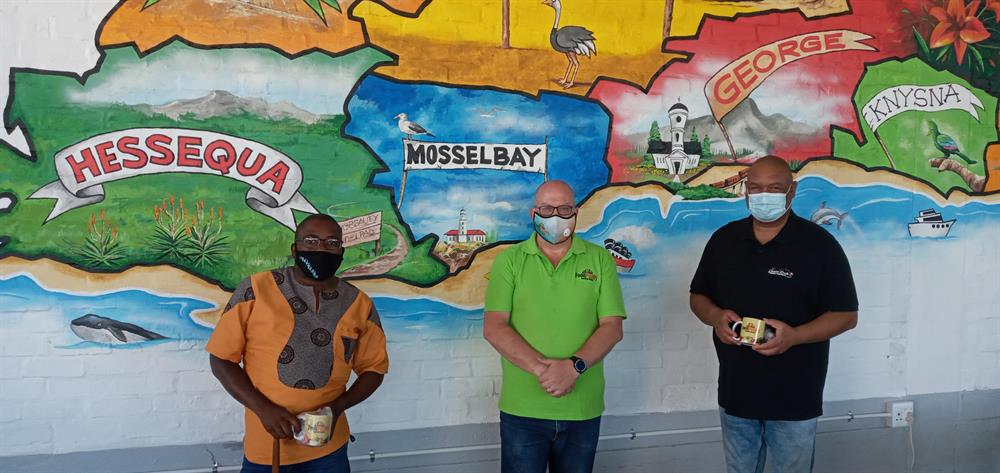 He approached the GRDM, that was willing to help with bridging finance.
His idea is to get all the municipalities in the district involved and that the Garden Route Food Pantry will distribute the food across the whole region.
At this stage they are mainly working in George. There is a strong focus on children, but eventually it will expand to include other age groups. In George, 23 000 children in possible need of help have been identified. This number will increase as the pantry becomes more involved in the rest of the region.
He said the GRDM is an integral part of the project. People are identified that could be helped through organisations such as church networks and soup kitchens.
"The involvement of the public is very important," said Van Blerk. They can get involved in many ways, one of which is by buying a "brick" for R100 per month. The name of the buyers will be placed on a "brick" that will be exhibited at the pantry. The money will go towards food relief.
They are also planning to have a system of volunteers, whose tasks will include helping to pack the produce.
People who would like to get involved can send an e-mail to carl@echo.org.za or call him on 082 826 0731.
Clive Africa, GRDM manager of Community Services, said they became involved in accordance with a decision made by the council, as they realised that food parcels can't be handed out the whole time. "We welcome it," he said.
Africa stressed that there was a humanitarian crisis regarding food in the region even before Covid-19 broke out.